Since it is almost time for this year's board to retire and to welcome the new board of 2019 I thought that I could shortly write about the new board that was elected today.
We have 5 members in the new board which consists of two second year students (Ida Forsblom and Jarno Virtanen) and three freshmen (Anni Vanhanen, Maria Yli-Sipola and Lisa Martin-Harewood).
The new president will be me, Ida Forsblom :--)
The other posts will be decided next year when the new board will have its first official meeting.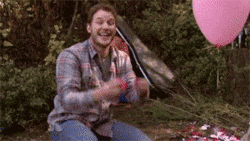 Then on to the XLV-celebration that took place last weekend...
A BIG thank you to all of you for making Britannica's XLV celebration unforgettable. 41 Britannica members attended the party that took place on November 24th and at least all of us from the board thought that the party was a lot of fun and we want to again thank all of you who made it possible! :)