Hi you guys!
We are going to have a fun little competition for you that you can participate in : A PATCH DESIGNING COMPETITION !! WOO 😊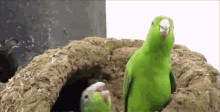 The competition starts today, February 15th, and you will have a whole two weeks to design your own, cool patch. Winning the competition means that YOUR patch will be chosen as our new patch that we will sell at events.
The winner will get their patch for free and of course, fame and honor!
If you want to include some sort of text on your patch, please make sure to write it in English.
Also, if you have not already signed up for our Valentines Sitz that we are arranging with Infå, go do it now! :--) the last day to sign up for the Sitz is the 18th and we really hope to have an amazing time with all of you.
That is all from me for now 😊 take care
-Ida Forsblom , Secretary & Info-secretary